Are you looking for Tyre Repair for your vehicle?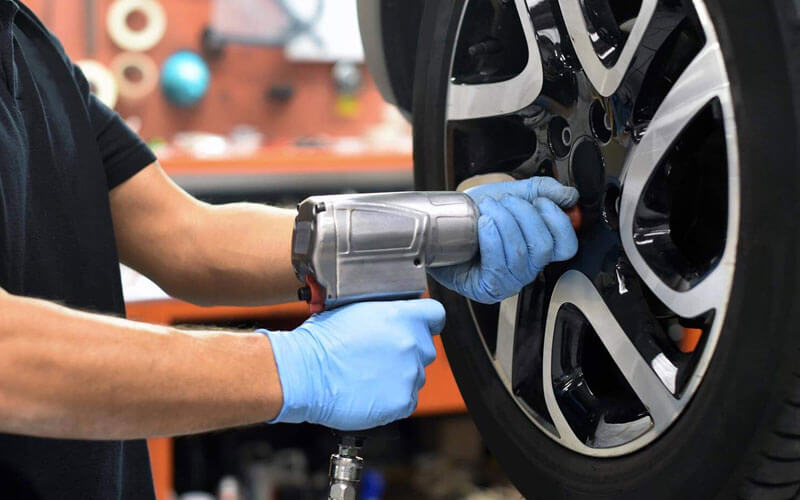 If your car's tyre has some minor puncture damages, a tyre repair is an ideal cost-effective alternative to purchasing a new tyre. However, since tyre repair is an extremely intricate process, it is imperative to get it done by experienced professionals to ensure accurate results.
Are you looking for affordable tyre repair Ashford?
Get in touch with SBL Mobile Tyres.
We are equipped with the latest tools and best materials and have a team of trained experts who are adept with all efficient tyre repair procedures. Further, we also conduct a detailed inspection of the car's tyre before performing any repair to ensure the tyres' structural integrity is unharmed.
Why should you opt for a professional tyre repair service?
You may find an array of DIY-friendly tyre repair videos online. However, experts always recommend opting for tyre repairs only from trained experts, as even a minute fault on your part can lead to severe tyre safety issues.
To avoid these serious consequences, get in touch with us for tyre repair Ashford and Staines, Heathrow.
Do we repair all types of tyre damages?
It is not possible to repair all types of tyre damages. Therefore, we conduct a number of essential checks to inspect the nature of the damage on your vehicle's tyre and also ensure it meets the legal requirements for the tyre repair process as suggested by the UK government. These checks include:
The tread depth of the tyre is at least 1.6mm.
There are no exposed chords.
There are no bulges.
The tyre must be free from major cracks.
If there is a puncture, the damaged area must not be more than 6mm in size.
No previous repairs have been carried out using a DIY kit
There must not be any cuts or damage on the sidewall
Run-flat tyre repairs are not considered to be safe, as their structure changes once driven on without air pressure.
We will perform tyre repair Ashford, Staines, Heathrow, only when your car's tyre satisfactorily meets all the above-mentioned parameters. If not, we will ask you to opt for a tyre replacement.
Tyre repair processes we follow
Plugging
For plugging, we don't un-mount your car's tyre. We will simply shove an adhesive coated piece of rubber into the damaged portion of the tyre. The adhesive will vulcanise when the tyre will roll and generate heat and will turn into a permanent seal.
Patching
We will first un-mount your vehicle's tyre. Following this, we will insert a leather patch coated with adhesive into the damaged tyre area. Like plugging, the adhesive will get vulcanised under the heat generated from the tyre while rolling.
Plug & patch
For plug and patch, we will un-mount the tyre first. Next, we will insert an adhesive coated piece of rubber with a leather tail-like end onto the damaged portion. We will then use the leather tail to thread the gap and seal it.
Please note: In case of a puncture, we will strictly follow the BS AU 159 tyre repair process for utmost safety.
Still searching for "tyre repair near me"?
Please get in touch with us today!
Call us on 07770 050057.