Are you looking for Nitrogen Tyre Inflation for your vehicle?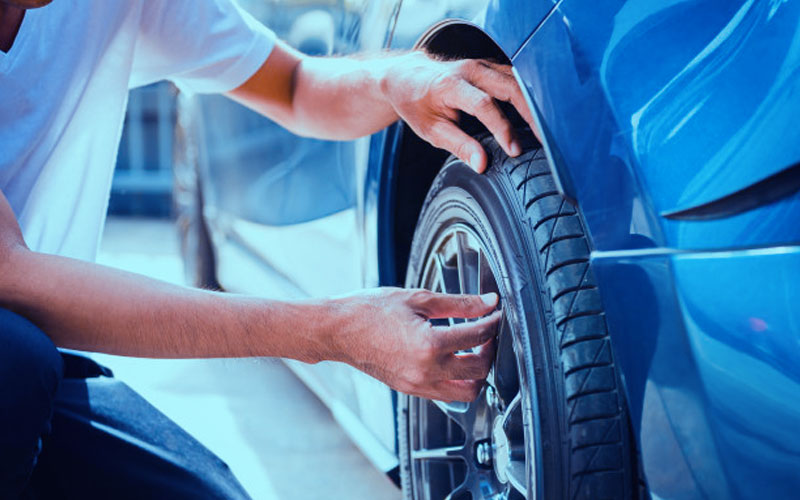 SBL Mobile Tyres offers nitrogen tyre inflation Ashford, Staines, Heathrow at the market-best rates. Our experts use the latest methods to conduct the procedure accurately and efficiently for any car make and model.
Please feel free to call us to know more.
Why opt for nitrogen tyre inflation services?
Nitrogen atoms are inherently larger than those of compressed air. This serves various benefits, like:
Fuel efficiency
Nitrogen atoms help maintain your car tyre pressure for longer periods. This is because they take longer time to leak through the tyres, and thus improve your vehicle's fuel economy.
Corrosion-free
Nitrogen tyre inflation also ensures there is no residual water vapour inside your car tyres, as nitrogen is a dry gas. As a result, this does not corrode the vehicle's wheels, unlike compressed air.
Our nitrogen tyre inflation Ashford also helps to maintain tyre pressure levels and reduces the chances of air leaks.
Grip
As the tyres are able to maintain accurate surface contact, they deliver enhanced grip and traction, irrespective of the season. Hence, with our nitrogen tyre inflation Ashford, Staines, Heathrow, you can be sure of an enhanced driving experience.
Moreover, nitrogen tyre inflation also reduces CO2 emissions, thereby lowering your vehicle's carbon footprint.
How do we conduct nitrogen tyre inflation?
We will first remove the compressed air from the tyres completely. After making sure that no trace of it is left, our experts will inflate the car tyres with nitrogen adhering to the manufacturer's recommendations. We check the recommended tyre pressure value from the tyre placard or owner's manual.
Most modern passenger cars come with their tyre pressure levels hovering between 30 psi and 35 psi, depending on the model and purpose.
Reach us
If you are still looking for nitrogen tyre inflation near me, do not hesitate to drop by our facility at 123 Feltham Road, Ashford, TW15 1AB.
In case you have any queries related to nitrogen tyre inflation or any of our other products and services, please reach out to our experts on 07770050057.
We are happy to help!