Are you looking for All Season Tyres for your vehicle?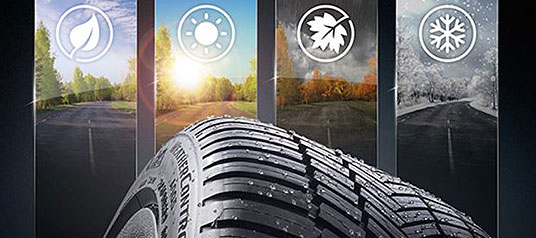 Do you want to avoid the hassle and the expenses of seasonal tyre replacements twice a year? All-season tyres are just the right choice for you. These variants provide optimum performance and top driving experience throughout the year in mild temperature conditions.
SBL Mobile Tyres is an ideal destination for all-season tyres Ashford. We come with a team of skilled tyre specialists who will help you find suitable all season tyres Ashford based on your budget and driving style. We stock all-season tyres Staines, Heathrow from every price segment (premium, mid-range and economical) across various sizes to cater to our diverse clientele.
Popular brands in our collection
We source all-season tyres Ashford from many of the internationally acclaimed tyre manufacturers, such as:
Michelin
Churchill
Dunlop
Continental
Pirelli
Yokohama
Bridgestone
and many more
SBL Mobile Tyres is online!
You can now buy all season tyres Ashford, Staines, Heathrow online from us. All you have to do is enter the tyre size or the car registration number on the online tyre finder tool and search for the suitable tyre model from our online catalogue.
Before checkout you can then choose a time and date for mobile fitting.
We offer prompt and efficient same-day mobile tyre-fitting services. Provide the location and time of your choice after choosing a tyre set online. Our team will reach your preferred location at the right time.
Significant features of all-season tyres
All-season tyres come with a specially curated blend of summer and winter tyre features. This makes them suitable for use in varying but moderate weather and temperature conditions.
Here are some of the unique features that make all-season tyres different from the rest:
Unique tread design
All-season tyres feature a special tread design that comes with an intermediate tread depth and unique tread blocks. Such arrangements offer improved traction, steering control and handling efficiency in moderate climatic conditions. In addition, the tread design also contributes to reduced risks of aquaplaning and increased fuel efficiency.
Tread compound
The treads of all-season tyres are manufactured using an all-adaptive rubber compound. This special rubber compound contributes to enhanced driving comfort, stability and safety throughout the year. It also imparts durability in these tyres.
Reach us
End your search for 'tyres near me' with us.
For more information about our all season tyres Ashford, give us a call on 0777 005 0057. You can also visit our garage at 123 Feltham Road, Ashford, TW151AB.