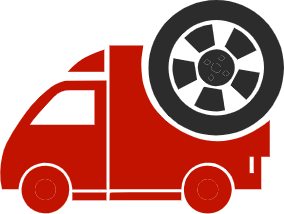 Tyre delivery (spring re-fit)
Spring Re-Fit
For just £79 we come to you and fit your winter tyres back onto your car. The re-fit includes us swapping, fitting & balancing a set of seasonal tyres.
If you use our Tyre hotel to store your seasonal tyres than it's just £69 to do a season re-fit. These could be winter tyres, summer or all season tyres.
Ring us on : 0777 005 0057 for more details.