Are you looking for Car Tyres for your vehicle?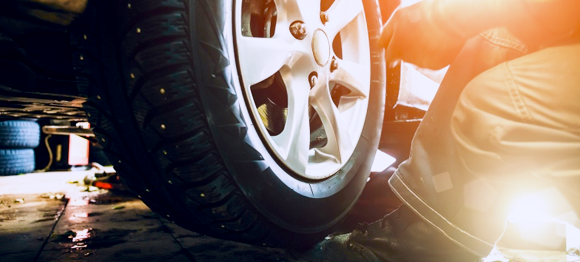 Have you been searching for new car tyres Ashford?
SBL Mobile Tyres is a reputed tyre retailer offering a vast collection of tyres for all car makes and models. Our collection consists of tyres from different best-selling brands, including:
Continental
Dunlop
Bridgestone
Pirelli
Churchill, and many more
You can find superior quality tyres across premium, mid-range and budget segments in our facility. It can be quite challenging to choose the right tyre model among all the options available on the market. To help you make an informed choice, our tyre experts will provide guidance based on your budgetary and driving requirements. Call us on 0777 005 0057 for more information.

We are online!

If you want to buy car tyres Ashford right from the convenience of your home, you can use our online tyre purchasing facility. Go to the online tyre finder tool and provide your car registration number or the tyre size to choose your preferred tyre model.

Book an appointment for our mobile tyre fitting services.

A member of our mobile tyre-fitting team will arrive at your selected location at the time of your choice to conduct a tyre replacement.

Tyre variants available at our collection

To cater to our broader clientele, we stock the following tyre variants in our collection:

Winter tyres

Designed to tackle the harsh weather conditions of winter, these tyres feature a soft rubber compound, deeper tread and additional grooves and sipes. Winter tyres offer optimal traction, stability, and handling abilities to help you smoothly navigate through snow-laden surfaces.

Summer tyres

Manufactured with a hard tread compound and a shallow tread depth, summer tyres provide top-notch traction and handling performance on both dry and wet surfaces. These tyres also contribute to reduced aquaplaning, increased fuel efficiency and low noise emission.

All-season tyres

Want to avoid the hassle and expense of changing tyres twice a year? Switch to our all-season tyres Ashford. The intermediate tread depth and unique rubber compound enable them to adapt to different (moderate) weather conditions throughout the year.

4x4 tyres

4x4 variants are specially designed for SUVs and are ideal for both on-road and off-road conditions. These variants are available in three categories: All-Terrain, Highway-Terrain and Mud-Terrain.

Run-flats

Run-flat tyres come with robust sidewalls which enable you to drive your vehicle for a certain distance even after a tyre puncture. You can easily drive back home or to the nearest garage where you can get the tyre replaced. Thus, you can avoid the inconvenience and dangers of getting stranded in the middle of nowhere.

In addition, we also stock performance and ultra-high-performance tyres.

So, don't wait up.

Quit searching for the 'best car tyres near me' and get in touch with us to buy tyres Ashford at affordable rates.

For further enquiries, please get in touch.