Are you looking for Tyre Pressure Check for your vehicle?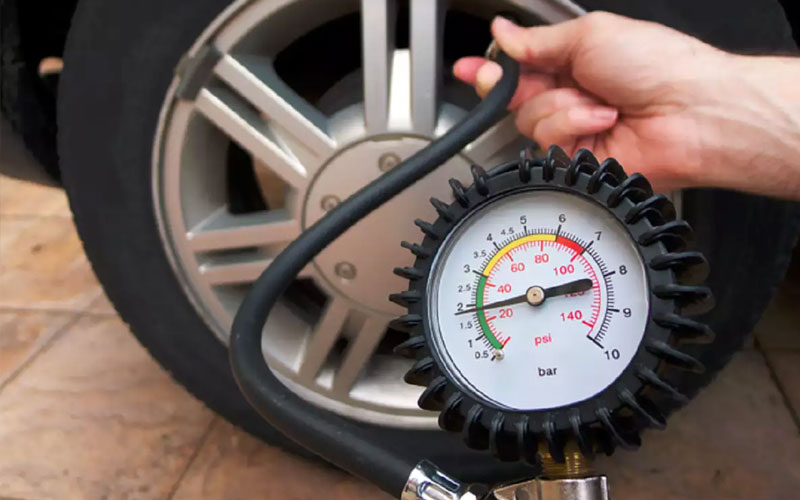 Maintaining the recommended tyre pressure enables proper grip, optimal handling, comfortable driving and enhanced fuel efficiency.
Most passenger vehicles come with a standard tyre pressure of 30-35 psi. However, car tyres tend to lose about 3 psi of pressure every month. Inaccurate tyre pressure can negatively impact driving experience and pose a serious threat to your on-road safety.
Hence, automobile experts recommend opting for a tyre pressure check once in every 2 weeks or at least once a month. If you are searching for a free tyre pressure check Ashford, Staines, Heathrow, come to us - SBL Mobile Tyres.
What leads to tyre pressure loss?
There are various factors that contribute to a drop in the tyre pressure of your vehicle. These include:
Damaged valves
Fluctuation in temperature (Tyre pressure can fall by 2% with every decrease of 5.5 degree Celsius in the temperature. Similarly, it can rise by 2% with an increase of 5.5 degree Celsius.)
Slow leaks
Faulty tyre beads
Incorrect puncture repairs
Rash driving, etc.
What happens when tyres have incorrect pressure?
Inaccurate tyre pressure affects the efficiency of the braking system.
Driving with under-inflated tyres can significantly diminish the fuel economy of your vehicle. This is because inadequate tyre pressure increases the rolling resistance of the car which exerts additional stress on the engine.
Over-or under-inflated tyres have reduced service life due to uneven tread wear.
Choose us
Our team of technicians will first take a look at your car's tyre placard or owner's manual to find out the recommended tyre pressure set by the manufacturer. After that, they will use an advanced pressure gauge to determine the current tyre pressure.
Based on the reading, they will deflate or inflate the tyres accordingly.
So, end your searches for a free tyre pressure check Ashford, Staines, Heathrow with us. We are here for you.