Are you looking for Run Flat Tyres for your vehicle?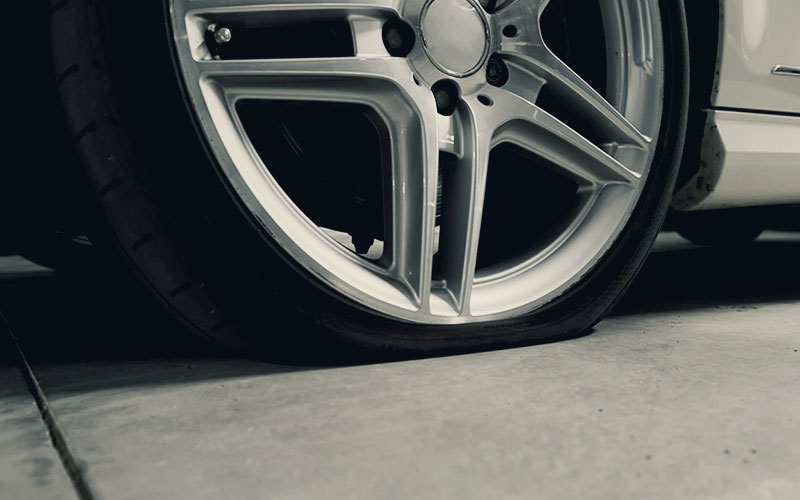 Having to stop the car at the side of a busy motorway or in the middle of nowhere due to a sudden tyre blowout is every vehicle owner's nightmare. With Run-flat tyres you can relax. These tyres are specially designed to run for a limited distance at a specific speed even after a puncture (a speed of up to 50 mph for a distance of 50 miles; but this varies across brands).
Hence, you can easily reach home or drive to the nearest garage for a tyre replacement. Thus, run-flat tyres are a common preference among car owners looking to improve their driving safety.
If you have been searching for run flat tyres Ashford, Staines, Heathrow choose SBL Mobile Tyres - a one-stop-shop for all your tyre needs.
At SBL Mobile Tyres, we stock an impressive collection of run-flat tyres across all price brackets (premium, mid-range and budget) to cater to a broader clientele. In addition, we stock tyres for every vehicle make and model at the best rates.
If you need assistance in choosing the right set of run-flat tyres, please feel free to consult our in-house tyre experts.
Buy run-flat tyres Ashford online from us
Now, you can purchase run flat tyres Ashford online from the convenience of your home, office or anywhere else! To order tyres, simply go to our online tyre portal and provide your car registration number and tyre size details and choose a set of your preference.
You can also schedule a fitting appointment at your preferred location with your tyre order.
Our brands of run-flat tyres Ashford
Pirelli
Bridgestone
Goodyear
Continental
Dunlop
Avon
Yokohama
Churchill
RoadX, and more...
Why should you opt for run-flat tyres Ashford?
Besides providing better on-road safety and steering control, our run flat tyres Ashford, Staines, Heathrow are preferred due to a number of reasons, including-
Driving stability
Due to their unique engineering approach, these tyres do not lose their ability to bear the vehicle's weight even after a puncture. Hence, with run-flat tyres, you can rest assured of driving stability even in the event of tyre blowouts.
RFTs feature tough and reinforced sidewalls to enhance vehicle manoeuvrability, grip, and performance.
Better safety
With run-flat tyres installed on your car, you can drive up to a certain distance at a limited speed to reach the nearest garage for a tyre replacement at your convenience.
Extra storage space
With RFTs, you do not need to carry a spare wheel/tyre and tools in your car, thus increasing the storage space.
Things to consider before switching to our run-flat tyres Ashford
Only vehicles with TPMS (Tyre Pressure Monitoring System) should have run-flat tyres installed.
Run-flat tyres are not considered safe for repairs, as once driven without air, they change their structure. Therefore, in case of any puncture, these tyres must be replaced.
Popular run-flat tyre types in our inventory
Self-supporting system
Self-sealing, etc.
Still searching for run-flat tyres near me?
Get in touch with us instead!