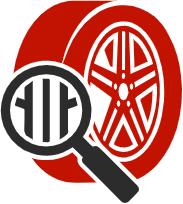 Part Worn Tyres
Part Worn Tyre Professionals
Whether your tyres have become illegal before pay day or you need to cut the cost of keeping your tyre on the road.
SBL Tyres offers part worn mobile tyre fitting at low prices! We bring the latest garage equipment to you. Which means having to waste half your day in a car tyre centre waiting room is a thing of the past.
All of our part worn tyres meet and comply with all the trading standard requirements. In today's economic climate not everybody can afford brand new tyres or maybe it is just short term till more money is available. Whatever the reason, we supply and fit part worn tyres at your home or work.
Part worn tyres available with mobile tyre fitting available in many areas across Surrey, Berkshire & London.